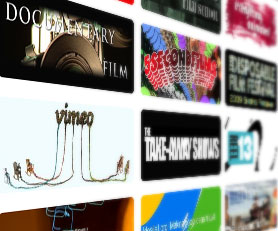 Why are video channels on Vimeo so great? Because you can create several channels under the same account, unlike YouTube where you have to create a separate user per channel with login an password.  Also, on Vimeo you can change the name of your channel at any time while YouTube channels are fixed.  Imagine, you have a great video channel going, only to discover that the name isn't just that.  Just change it and adapt the links you have out there in web space and the problem is fixed.
With the Plus subscription of Vimeo you can decide which site(s) can embed your video. In some situations this is very convenient, especially if you do not want that other sites use your video.
The only downside is that you cannot upload commercial videos on Vimeo unless you have a paid subscription, like  Vimeo Pro, Business, or Premium.  But for art sites, music clips etc, … Vimeo is worthwhile to investigate as the home base of your next video channel.  Vimeo has already a large community of artists.