By placing all heavy files on S3 Amazon/CloudFront, you only need a lightweight solution like DreamHost for your site itself. That way you have the best of both worlds. Both services are very cheap and easy to deal with.
In the past, I had my doubts regarding DreamHost (affialate link) and indeed, playing video or audio from their servers was (and still is) a nightmare because the servers are quite slow. But to be fair, all cheap hosting solutions are slow.  Luckily that doesn't really matter if you leave the heavy lifting to S3 Amazon, which delivers content quickly, especially with the CloudFront service included.  I've tested with videos, audios, heavy images and zip files for more then a year now, it works perfect.
Reinvent the wheel
You have a school of thought saying that S3 amazon can be used quite easily for web hosting too, but honestly, it's like reinventing the wheel. It is very cumbersome if you are not a web developer and even then it probably gives you serious headaches.  Forget about that, use services for what they do best.  In S3 Amazon's case, content delivery is perfect, so you can upload all your videos and audios there, including heavy images.  You can link to images just as you would on your own site and if you make use of CloudFront, images are served from a server location closest to the visitor.
Protecting your assets
As I wrote already in previous articles (see Related articles at the bottom), you can protect all files on S3 Amazon/CloudFront against leeching and unauthorized use.  This opens interesting perspectives for eBooks, video and audio you want to offer for sale on your web site. Thanks to S3 Amazon, you can provide a URL that expires after a determined period of time.  Imagine what you can do with this on your site!
What's the deal with DreamHost?
DreamHost (affiliate link) only costs around $9 per month for an impressive amount of web space.  It is in fact so much space you probably never make full use of it, and honestly, that is what DreamHost counts on.  They over-sell their webspace, like overbooking a hotel, but the results are less dramatic 😉
However, DreamHost has an excellent reputation regarding guaranteed online time.  I have not experienced any significant outages in the 11 years I've been with them and they respond in time to support questions.  Not that you will need a lot of support because they have made certain that working with their  admin interface is easy. It is nearly idiot proof.
You can even upload your videos and audios to S3 Amazon via the admin panel of DreamHost. Therefore, you do not need a separate application to interact with S3 Amazon.
Goodies: One click installs on DreamHost
DreamHost also has an excellent section with goodies, which are updated regularly and as such, I find it the DreamHost account perfect to experiment with. You don't know Drupal,  Joomla or wordPress?  Well, you can test it in DreamHost thanks to the one-click-install feature.  No need to download and install anything yourself. Below is an impressive list of available software on DreamHost: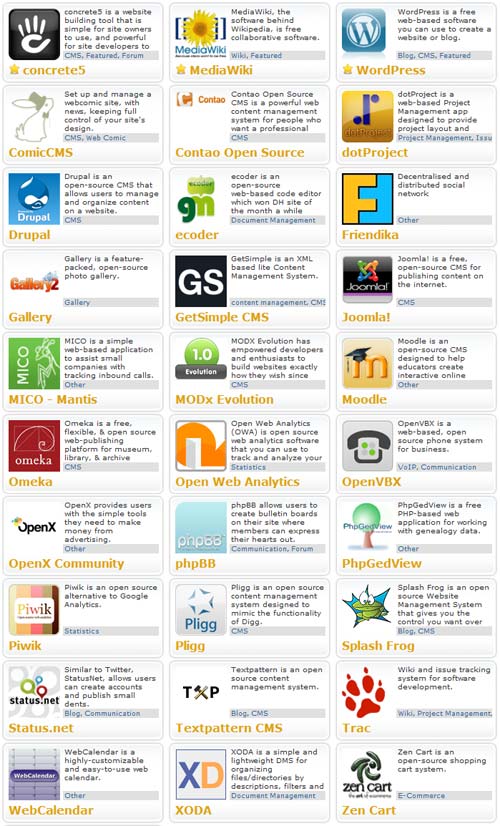 You can decide to use the Easy install or Custom install option.  With the Easy install, you can sleep on both ears when an upgrade is available. You only need to click the upgrade button and DreamHost does the rest for you.  It is very convenient.  Also:  Joomla and wordPress have a huge amount on templates available, it is just a question of picking the one you like.
Can I outgrow DreamHost?
Yes, you can. if you are positive that you will get tons of traffic within the next year, don't go for cheap hosting, take a dedicated server instead.  That said, we often expect lots of traffic while in practice it can take several years before we reach our goal. Optimism is a good thing but it doesn't mean you should start paying hard cash from day one. It can help to economize on cost until you find out that shared hosting doesn't cut it anymore for you.
In case you wonder, MiracleTutorials.com has always been hosted on a dedicated server rented from Softlayer. We moved later on to an RPS server and after that a fully dedicated server on OVH in France. Currently, we are on VPS, also via OVH. OVH is cheap, has excellent hardware but support isn't great. They presume you know what you do on their servers.
Can I outgrow S3 Amazon?
No, you can't. It's an elastic approach. You simply pay as you go via monthly bills and the more resources you need, the more you can take, there is no plug on the system and they are ever expanding their server network.
As such, you can setup a Video-On-Demand site with thousands of videos and audios. You can check the billing status at any time, thanks to the reporting tools.
Resume: The perfect marriage, at least for now 😉
As said, a marriage between S3 Amazon and DreamHost is perfect until you reach the point where DreamHost (affiliate link) cannot follow the boom of traffic.  With the help of S3 Amazon, this can be quite a while, so if you do not have the perfect plan to boost traffic on your site like crazy, you may find this a good solution to start out with.
Hopefully for you the break up is rather sooner then later because it means you are successful.
What I like about DreamHost as an aside is their sense of humor. Most hosting companies are dead serious, often overbearing and difficult to deal with when you want to leave.  DreamHost isn't like that at all. It's a fun company where the employees like their work and you feel that.  Yes, I am an affiliate of DreamHost, in fact, I'm happy to be one.
Other hosting providers that offer value for money are: bluehost.com, hostgator.com and knowhost.com.  I have no personal experience with these services, so I cannot say first hand, but a couple of friends told me they were happy with it, so I added those services for completeness.
Finally, there is Siteground, which I also use, but that is covered in this article.