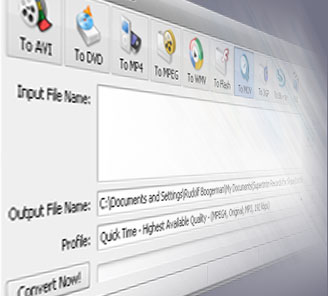 The new upgrade of AVS4you video converter 1.6.3.367 has a couple of bugs in the audio. As a result, converting to DVD, MOV, AVI and FLV messes up the audio or doesn't produce any audio at all on some computer configurations.
The support department says it is working on a new version to be released in 14 days or so. They will keep us posted. Hopefully, all problems will be solved this time.
In one of my previous articles, AVS Video converter – review, I gave AVS converter 4 stars. I must admit that I'm quite embarrassed by that, given the latest version. If I had bumped into this application today, I wouldn't have reviewed it at all.
I wanted to create a set of video tutorials for it, because some readers asked about it, so I upgraded to the latest version, and began the video sessions. But to my surprise I had one problem after the other and had to abandon the tutorials. Therefore, I have decided there will be no video tutorials on this application because there are too many versions in a short span of time and they are unstable regarding quality.
If you have version of AVS converter that works for you, hold on to it!
New upgrade
In the meantime, an upgrade has been created solving the problems above, but now a new problem is that when you want to use converted files on S3 Amazon, for some unfathomable reason, either the movie doesn't show and only plays the audio, or it doesn't play at all.  So, to be honest, I give up on this application.